Do we service your postcode?
Same Day bed bug treatment with guaranteed results!
 – Option for bed bug treatment on same day as survey!
 – Discreet service provided, unmarked vehicles and non branded clothing.
– 100% guaranteed with a 30-day warranty on all bed bug treatments.
– Industry leading experts with years of experience.
– More competitively priced than other well known pest control companies

Bed bugs are among the most common household pests and present quite a problem for you if proper prevention and eradication techniques are not followed. Sleep soundly tonight knowing you are in good hands with Bed Bug Treatment Pros.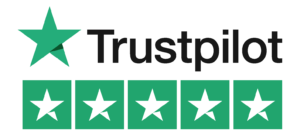 FREE BED BUG IDENTIFICATION SERVICE
Bed Bug Treatment Pros are a London, South and South-West of England bed bug pest control company specialising in bed bug extermination. Our expert pest control team is made up of BPCA-trained pest control technicians who have many years of experience in the pest control industry and specialising in bed bug treatments. We have successfully been identifying and exterminating bed bugs from commercial and domestic properties in London and the South-West for over 15 years. We cover all boroughs in London and the greater London area. Other locations included in our vast service area include Reading, Oxford, Southampton, Portsmouth, Bournemouth, Devon, Exeter, Bristol, Gloucestershire and Cardiff to name a few. Use our postcode finder to see if we service your area. Bed bug treatments are always best left to the experts- for further information on our specialist bed bug pest control services, please contact one of our friendly team today.
Benefit from our bed bug treatment in four easy steps
We offer a range of discreet bed bug treatment services that are suitable for your home or business, boasting years of experience dealing with bed bugs there is nothing we have not dealt with or seen. The sooner the treatment is started, the better, and we offer a leading bed bug heat treatment which has been developed over many years to specifically deal with this type of pest. Our treatment has a 100% success rate, it eliminates every stage of the bed bugs from egg to adults, and is the most cost-effective solution to a bed bug infestation. Our pest control services are suitable for both commercial and residential properties. The four most popular sectors that we provide bed bug treatment services for are residential, hotel, care and transport industries. Bed bug treatments are often completed within one day, and we use unbranded vehicles and clothing to protect your reputation.
Price of Bed Bug Pest Control
We offer a FREE identification service and advice via phone and email, aiming to respond to you within 2 hours. To make use of this service you will need to gather evidence of these insects. The easiest way to capture a bed bug is by laying sticky adhesive traps around the bed and headboard and when positioned effectively will capture bed bugs which can then be photographed ( please do not dispose of this in case we need to inspect in person ). One you have submitted evidence of bed bugs and we are able to positively identify we can provide an estimate over the phone prior to an inspection.
The standard price for an inspection is is £45.00. During the visit our expert will evaluate the areas and determine the extent of the infestation, so that we can determine a treatment plan to eradicate the problem. The initial inspection cost will be removed from the total cost of the treatment. All of our bed bug heat treatments have a 30-day warranty from the date of completion.
Frequently Asked Questions
Bed bug bites tend to occur on exposed areas of skin while an individual is sleeping. Commonly, bites are found on the face, neck, hands, and arms, although bites may also appear in other areas that are not covered. If you are unsure, give Bed Bug Treatment Pros a call today and we will be happy to help.
Each person will react differently to bed bug bites, but there are some similarities. There will be a curved shaped pattern to the bites, and usually you will see three to four bites in a cluster. Intense itching can occur, which predominately occurs in the morning and bites may have small blister on top of them. If you think you have bed bug bites, contact one of our bed bug treatment experts today by clicking here.
Adult bedbugs are visible to the human eye, although they can resemble other pests to an untrained eye. Typically, they are around the size of an apple seed measuring roughly 5 – 7 millimetres long. They are reddish- brown in colour (they may appear more red when they have recently fed) and have an oval shaped flat body.
Other signs of bed bugs include, live sightings, blood spots (usually on bed sheets), bed bug cases and sometimes a smell. If you find a bed bug at your premises or home, it is a good idea to capture it on a sticky material or place it in a sealed container, this can then be easily identified by sending our team a photo.

The most effective bed bug treatment is by using applying heat to the affected areas. The room(s) are heated and hot air is circulated penetrating all the hardest-to-reach cracks and crevices where bed bugs will harbour. At Bed Bug Treatment Pros we go one step further and offer combination treatments which include insecticidal sprays and diatomaceous earth application, along with a guarantee on the treatments we offer.
Bedbugs are one of the trickiest creatures to get rid of; they hide in the smallest crevices and can be undetectable by the naked eye.  Through evolution, they have also developed an incredible resistance to chemical insecticides which is why many people are turning to heat treatment.
A bedbug heat treatment is a chemical free method to treat bedbugs. This is an excellent solution for home-owners that are concerned about using chemicals within their homes. Heat treatment is also the best way to tackle an infestation due to the pests not being able to build up a resistance to heat, unlike chemical insecticides.
Essentially, heat treatment works by targeting a temperature of 50°C for two hours on the insect. Our specialists gradually super-heat the infected rooms with mobile convection heaters. The hot air is then circulated around the rooms and allows all of the nooks and crannies to be penetrated by the heat. When the bedbug is heated up to around the 45°C mark, the DNA begins to break down and the cell stops functioning as it usually would do, meaning the bedbugs are no more! Heat treatment is also an excellent way to treat bedbugs in all of their stages, including and most importantly, the eggs! The use of heat treatments is an eco-friendly option and allows homeowners to get back into their rooms straight after the treatment with no need for cleaning furniture or walls down. An excellent option for bedbug removal in our opinion!
For the effective removal of bedbugs it can be completed in a day. The benefits of bedbug heat treatment are the ability to get back into your rooms that same day. We would recommend vacating the property whilst the treatment is taking place due to the rooms being super-heated… it can get incredibly warm!  Although, we do recognise this is not always an option for everyone and you can be safe in the knowledge that if you do remain at home, you will be perfectly safe due to the lack of chemicals being used.
The success rate of heat treatment, when done properly, is 100%. We have seen proven results when the treatment is done carefully and by our trained exterminators. Heat treatment will kill the bedbugs and their eggs instantly, meaning there is no need for re-treatment or waiting for the bedbugs to die.  Like the idea of this eco-friendly, safe but effective treatment? We would highly recommend it for total extermination and peace of mind that those nasty critters won't be bothering you in the night anymore!
BED BUG EXTERMINATION PROFESSIONALS.